My other instruments
Here you can check some other instruments I got. Hope you like them!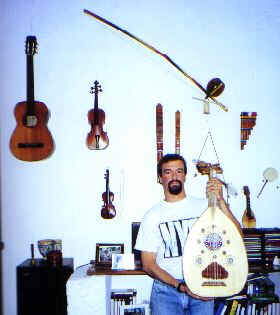 Me, my oud and some other instruments from my collection.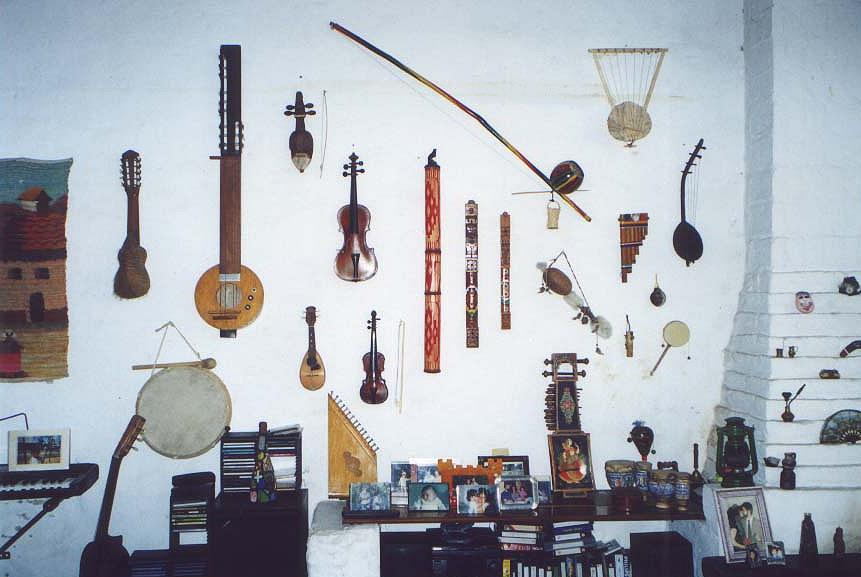 Updated wall (may 02). From left to right, and up to down: charango, tambor, guitarra, electric archlute (made by myself), miniature sarangi and mandolin, a couple of violins. A berimbaum, a Tibetan rain caller, a couple of Peruvian quenas, a medicine rattle An African kambanane, siku, some ocarinas, a couple of small whirling drums, African kayamba. On the shelf: zithern, a beautiful sarangi and a couple of Moroccan tam-tams. There are some more instruments in other places, not shown...
* * * * *